History
'Sea Roots Nautic School' A.S.D. was founded in 2015 in Orosei and aims at promoting various water sport activities, such as surf, windsurf, SUP (Stand up paddle) and sail boat.

Our coaching activity is directed to people who share our passion for the sea and for water sports in general. Courses are tailored to the needs of all ages, starting from 5 years. Moreover, we can offer courses to disabled people, thanks to the long experience acquired in this area by one of our coaches. We also offer SUP-Yoga classes two times a week.
We are a "AICS" school and we have "ISA" and "WDVS" instructors with lifeguard licences.
The coast of Orosei
Orosei is a little town in Sardinia's east coast. It's placed exactly in the middle of the coast and is easily reachable from the main airports. Its history, culture and landscapes can be considered a real treasure. This coastal area offers a wide variety of beaches, each of them wonderful and extremely suitable for performing our activities.
Main winds and consequent coastal storms are those coming from the north-east and south-east sides. North-east winds mainly blow at the end of summer and the start of autumn, while south-east storms are usually expected in spring. The wide variety of beaches in Orosei area allows to find every day the suitable conditions for our activities, as between Cala Liberotto and Orosei there are beaches exposed both north-east and south-east.
Not far we have Gennargentu Park beaches, the so called 'Bidderosa Oasis' which features some of the most amazing beaches of the whole island. We offer to visit them by SUP or sail boat excursions.
Our Instructors
Antonio Silba
Antonio was born in Orosei in 1983 and since he was a young kid he has developed his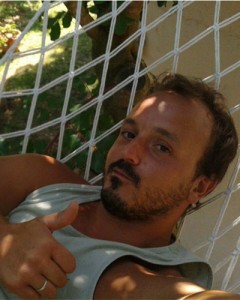 passion for the sea. In 2004 he starts building his experience as a surfer and windsurfer, playing these water sports both in Italy and in many other countries, such as Spain, Portugal, France and Morocco. In 2010 he gets involved with sail boat and SUP and in 2002 he begins in Switzeland his activity of supporting disabled people in different sports.
Antonio is surf and SUP ISA (International Surf Association) official instructor and windsurf and dinghy sailing VDWS official instructor.
Antonio can speak English, Franch, Spanish and Portuguese.
Andrea Silba
Andrea was born in Orosei in 1985 and, like his older brother, develops a strong interest in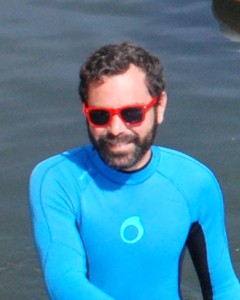 water sports in the Sardinian sea. Thanks to his passion for SUP, which he has practised for long time in Sardinia's clear waters, he became skilled in long 'walks' on the water.
Andrea is SUP ISA official instructor.
Andrea speaks English, French and Spanish.